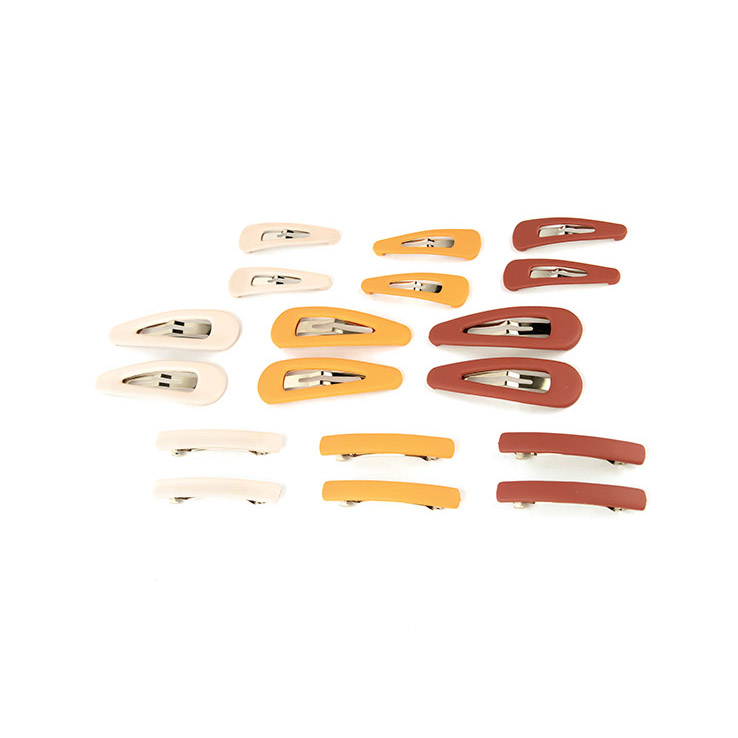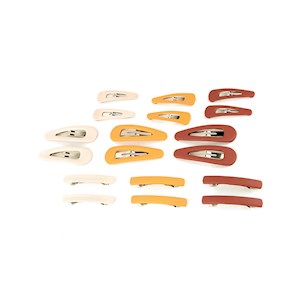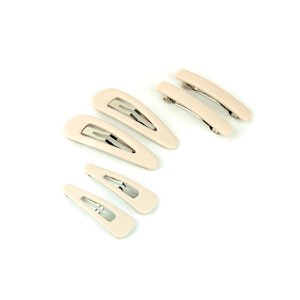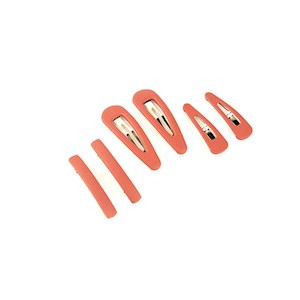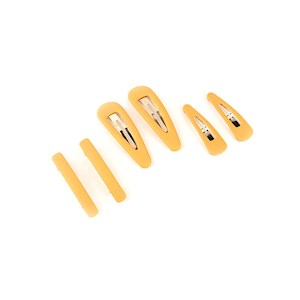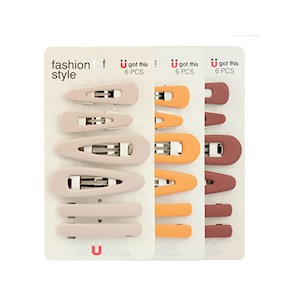 get the look
Snap & Barrette Clips Fashion 6pc
RRP AU$8.95
No outfit is complete without a statement hair piece. From home to work, the gym to dinner with friends, we've got you covered with our gorgeous Snap & Barrette Clips.
How to use the Snap and Barrette Hair Clips?
These matte style shaped snap clips and barrettes are so simple to use! Perfect for the girl on the go. Just style your hair, clip and go- it really is that simple!
Made with a strong grip, these clips ensure your hair stays in all day long or while you are working up a sweat at the gym.
Why the Snap and Barrette clips are so on trend right now
We are totally crushing on the Snap and Barrette Clips thanks to the on-trend and on-fleek hairstyles they create. Celebrities and hair stylists alike are bringing back this 90s trend for good.
Gorgeous hairstyles you can achieve with the Snap and Barrette Clips
We love the simple low ponytail hairstyle with a clip on the front of either side. You can also style your hair out and place a clip on either side to hold back your wispy bits. Or why not wear your hair down and take a bit of hair from each side and clip it at the back of your hair and show off the clip.
Add that extra bit of wow factor to your style with our Snap & Barrette Clips!
Available @ Big W
SC2002AU