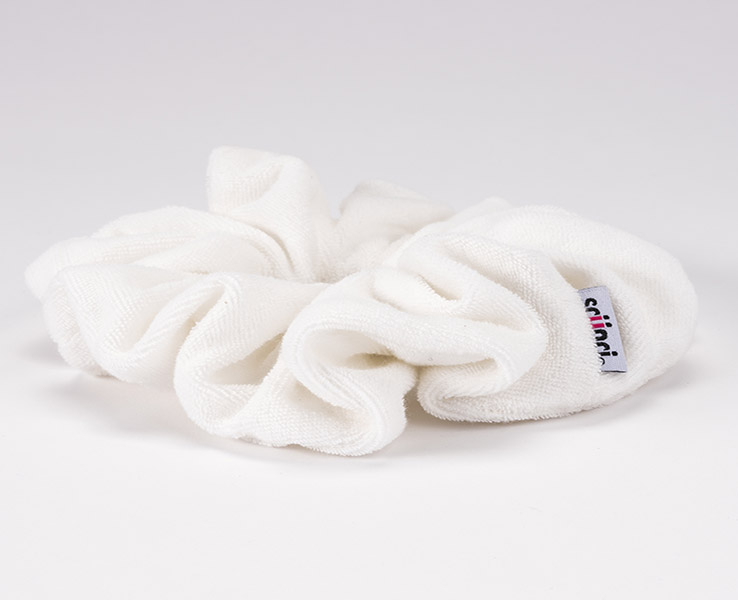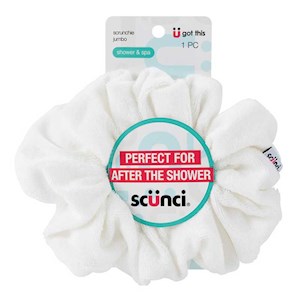 get the look
Shower Scrunchie 1pc
RRP AU$8.95
The Scrunchie was created for the modern girl with dreams of a carefree life. This extra-large soft and absorbent terry towel scrunchie is perfect to keep your hair up under a shower cap during a shower, or after you've taken one, and while getting ready in front of the mirror; it's also great for prepping before bedtime or lounging around at home.
It keeps hair off your face when putting on makeup as well! You can even throw it into any load of whites laundry to freshen it up to help it stay fresh longer - how fantastic is that?
Say goodbye to frizzy hair post-shower
Keeping your hair dry and frizz-free whilst showering can prove to be quite the challenge without the right products; that's where the shower scrunchie comes in.
Whether you're trying to keep your locks dry or want to tie it up whilst styling, the shower scrunchie is perfect to keep your hair in place without damaging or snagging it.
Make a simple hairstyle at home
Just because you're chilling at home, doesn't mean you don't want to look somewhat made up. From zoom calls to family members dropping by you can totally give off 'I woke up like this' vibes with thanks to the shower scrunchie.
The shower scrunchie offers a nice comfortable way to hang out at home or the spa without your hair bothering you, whilst keeping it healthy and snag-free.
Perfect pal to help blow dry hair after your shower
When you're blow-drying your hair, it can be tempting to take on the whole thing at once—after all, why not just get this part of your routine done with?
But if hairstylists don't try and do an entire head in one go (why would they?), then what makes us think we should either?
When it comes down to drying your hair in a way that protects it, it's all about the sections!
Use your shower scrunchie to hold up your upper sections of hair whilst you blowdry your lower layers like the pros do.
SCSPA1AU