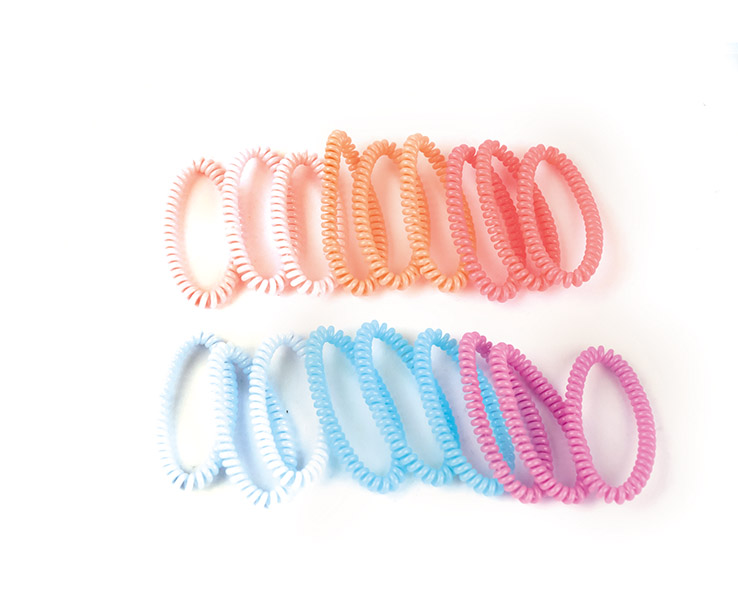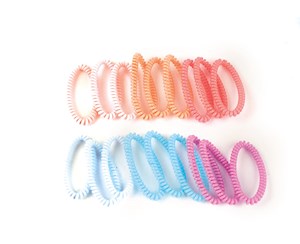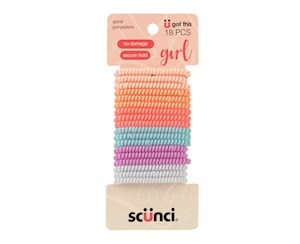 get the look
Ponytailers Spiral Girl Mini 18 pc
RRP AU$7.95
So many spirals in so many colours! Make your little girl feel like the princess that she is with these Ponytailers Spiral Girl Minis.
These cute little spirals are perfect to create chic hairstyles for your daughter. The spiral shape of the ponytailer takes the dents or kinks out of her hair, allowing you to easily style her hair to perfection!
Let your daughters hair be the envy of all her friends at the next birthday party with these Spiral Ponytailers.
Ponytailers that are good for your hair
Not only will these spiral ponytailers give your daughter the ultimate style, they will also be kind to her hair. The coil design of these ponytailers locks your ponytail into place, rather than pulling on it. This means no hair breakage when you pull out the ponytailer.
How do you use a spiral ponytail holder?
Using a spiral ponytail holder is so simple! They are just like a normal ponytail, but better for your hair. To use, style your hair how you would like, whether it be a ponytail, bun or braid or plaited style and then wrap the spiral ponytail holder around the hair to hold it in place- It really is that simple!
Ideal for the little lady with a big imagination. Spoil your princess for choice with these colorful mini ponytailers that will give her the perfect hairstyle every time!
Available @ Big W
SG70423AU