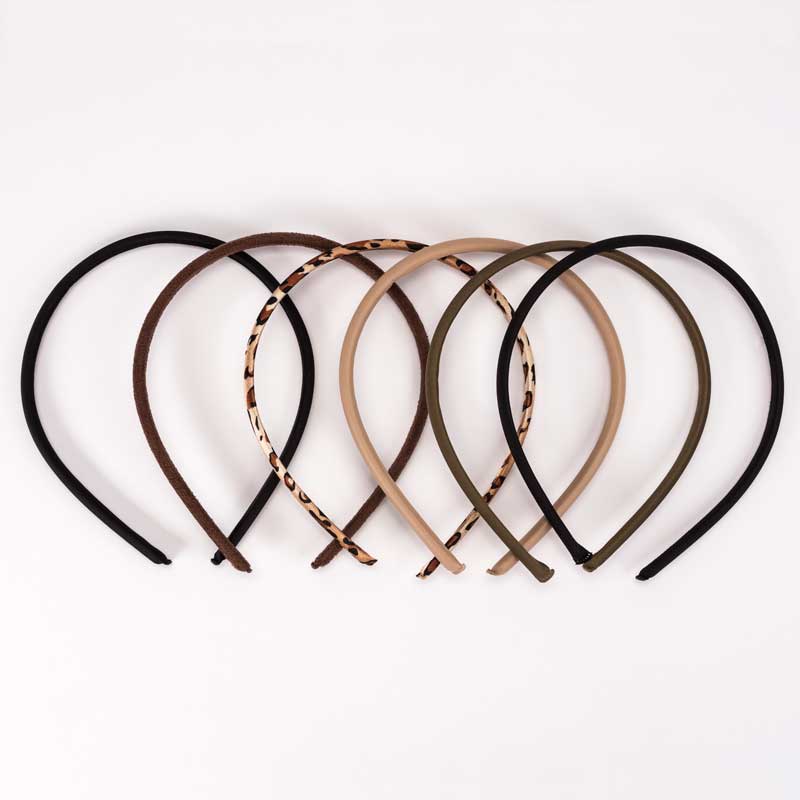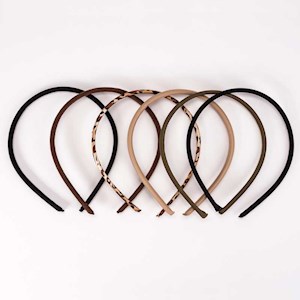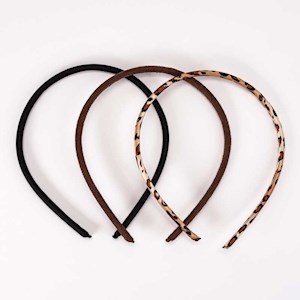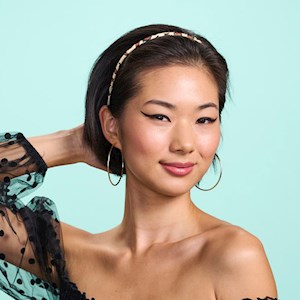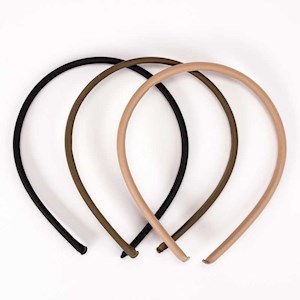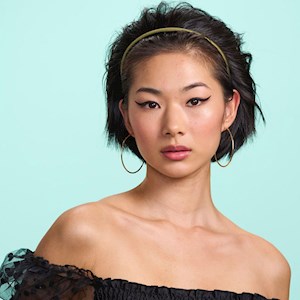 get the look
Headbands Slim 3pc
RRP AU$9.95
The perfect accessory for those 90's vibes, these headbands are the epitome of fashion. Available in a palette of soft colours to match your hair and outfit, they'll keep you looking sleek from top-to-toe!
Channel your inner pre-2000s babe with our 90s headbands
Our slim headbands are the perfect accessory to help transform your style to a total 90's bombshell. You'll be the envy of all your friends with this 3pc set of headbands.
Accessorise in style with our fabric headbands
Our 3pc fabric headbands are available in 2 stylish packs: animal print, faux suede, and black satin or faux leather beige, olive satin, and black satin. You'll be able to dress up any outfit in and outside the office with these on-trend colours and patterns.
Our statement headbands are perfect for any occasion
We know the struggle is real when it comes to keeping your hair looking good all day long. Between zoom calls, working out, and hanging out with friends you can't keep up with those pesky flyaway hairs that come along for the ride!
That's why we're here to save the day - our headbands are built tough so they won't give way or stretch too much as time goes on, no matter what you get up to.
Whether you're looking to make a statement in the playground, posing for the perfect selfie or working up a sweat at the gym, our headbands are perfect for any need.
Available @ Big W
SCHB002AU