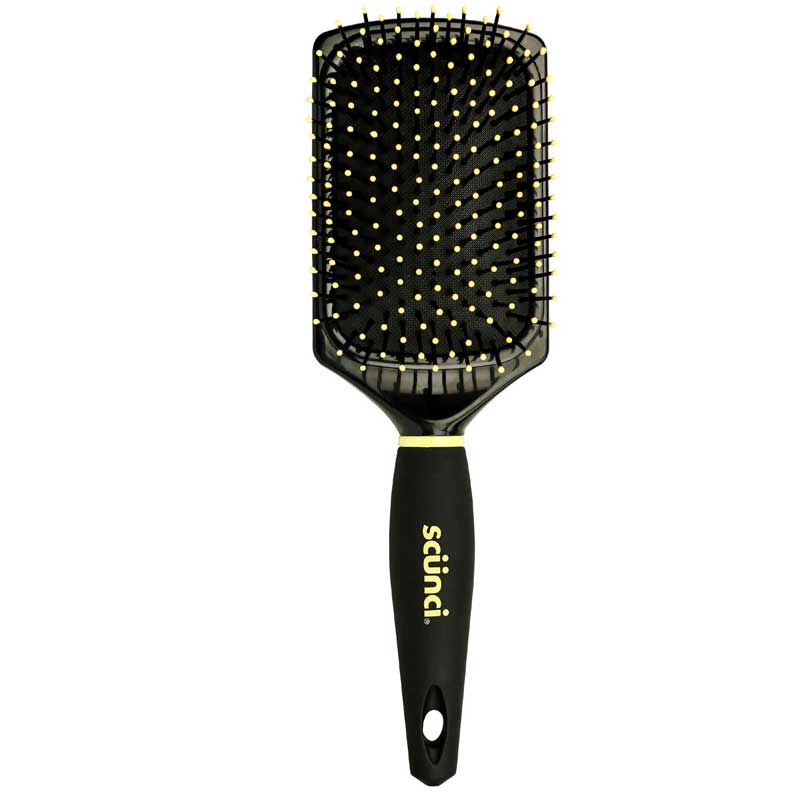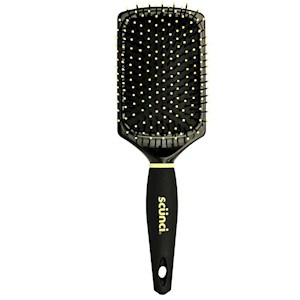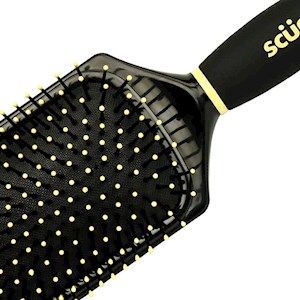 get the look
Brush Paddle Finish 1pc
RRP AU$14.95
For beautifully groomed long, thick hair, look no further than the Scunci Paddle Brush. It has special ionic and ceramic coated pins which help to reduce static and fight unruly frizz, whilst also smoothing and adding shine.
The ball tipped pins are comfortable on the scalp and Its large brush head allows for long, thick hair which is prone to tangling, to be tamed and polished in no time!
Hair Tips
For fresh, beautiful hair after washing, dry your hair 100%, with your hair dryer and your chosen styling brush from the Scunci style range.
When hair is completely dry and styled into your desired look, run some Frizz Fighting serum through the lengths to keep frizz at bay.
Colour: Black and Pink
Style: SC691149A