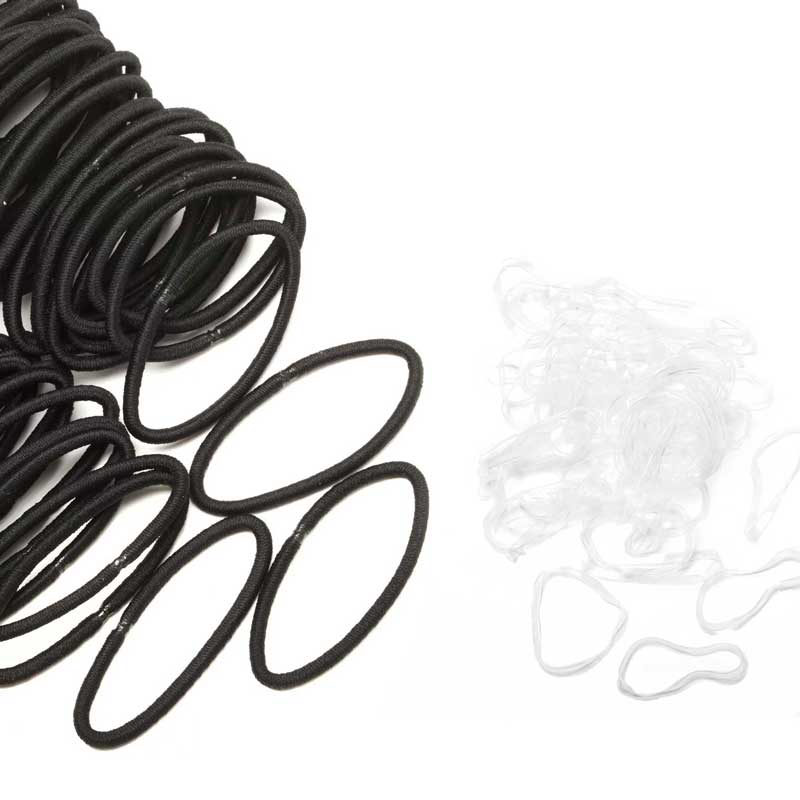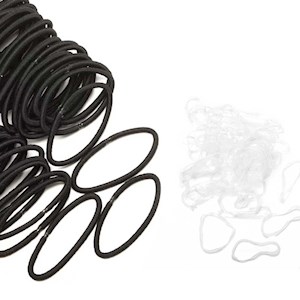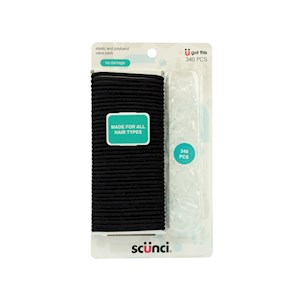 get the look
Elastics & Poly Band Value Pack Black 340pc
RRP AU$12.95
Hold your style all day long with our Elastics & Poly Band Value Pack.
Get the style you love for great value with our 2 most popular essential hair accessories combined into 1 super value pack with 300 polybands and 40 elastics! Packed with so many elastics, you will never have to go looking for another one again.
Say goodbye to accessories that damage your hair
Scunci's poly bands feature a soft, but super stretchy material that's both strong and gentle on your hair. They won't tangle, snag or damage your hair like traditional elastics.
The poly bands are made of soft, no-slip elastic, free from metal or hair-pulling elements that a traditional elastic contains. They are kind to your hair, just how you deserve your hair accessories to be.
Hold that perfect style in all day with our poly bands!
Get a firm, secure hold all day long with our hair elastics
Scunci No Damage Hair elastics are specifically designed to give a firm, secure, comfortable all day hold without causing damage or breakage.
Great for any occasion, whether you are working up a sweat in the gym, owning that dance floor or being the queen of the school yard, get that perfect style all day long.
Our No Damage Hair elastics are ideal for all hair types and blends perfectly into dark hair.
Available @ Big W
SCEP001AU