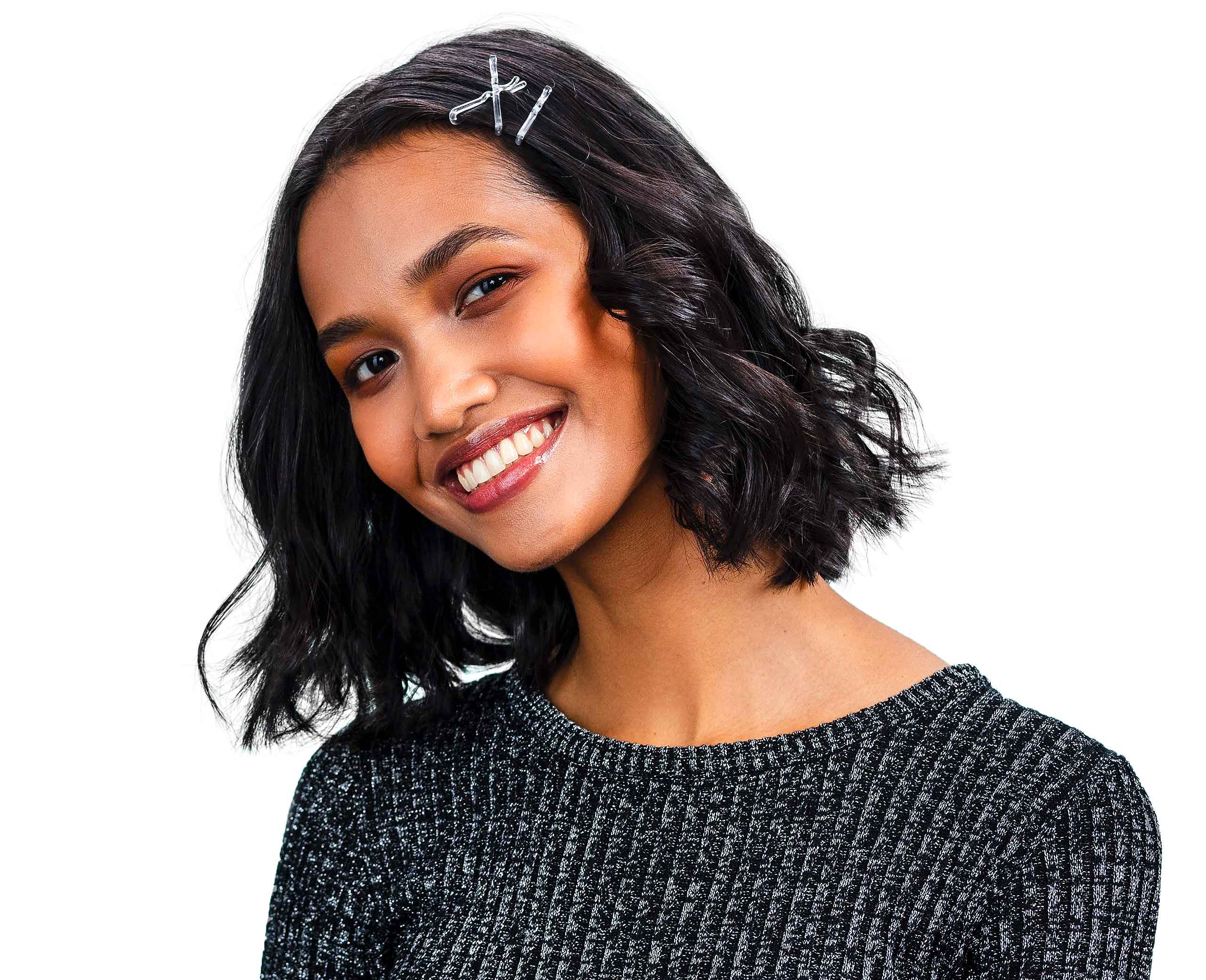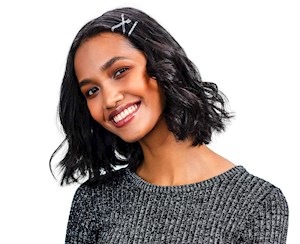 get the look
Bobby Pins Clear 50pc
RRP AU$5.95
Hold your strands in place with these on-trend clear bobby pins. If you're looking for the subtle bobby pin look or desire that head-turning style to make an impression, possibilities with Scunci's clear bobby pins are to hairfinity and beyond!
Designed for everyday gorgeousness, yet strong enough to lock your hair in place, your hair stays as-styled, keeping up with you all day, no matter what's ahead!
With 50 bobby pins in a pack, you're picture-perfect throughout the day - hairstyle on-point, locked-in, and ready to roll!
How to put a bobby pin in your hair
When using a bobby pin, be sure to style with the wavy side of the pin facing down, towards your scalp, as the grooves help grip your hair and lock in place.
Bobby Pin Hairstyles
While Bobby pins are awesomely-practical, why stop at just practical?
Embrace your inner fashionista and mix it up a little, because now, no hair day needs to be the same. With 50 bobby pins in a pack - be limitless with creativity unbounded!
Fashion vogue hairstyles with Scunci clear bobby pins such as the ever-so-popular, pinned back braided look.
Braid or plait the side of your hair.
Pin it back on the side (using a bobby pin).
When pinning your hair, consider flaunting your braids with three bobby pins along the braid and unleash your inner-diva.
Want More Hairspiration?
Discover a world of on-trend possibilities with our bobby pin style guides and how to tutorials.
Colour: clear
Style: 55694AU